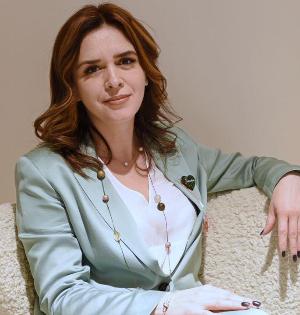 Elena Cazacu
Couple therapy
We can talk about
Your wellbeing goals, challenges, problems, symptoms, disorders or conditions or how to be feel better. My main specialization is:
I can also help you with
Obsessive-compulsive disorder
---
Extrem de placuta sedinta
About me
Sunt Elena Cazacu, psihoterapeut sistemic, specializat in psihoterapie de familie, cuplu, copil si cred in puterea vindecatoare a relatiilor.
Misiunea mea este sa ii ajut pe oameni sa traiasca mai constient si sa isi regaseasca echilibrul personal, prin crearea si menținerea de relații sănătoase cu cei din jur.
Ca psihoterapeut de familie, ma alatur sistemului familial, pentru a-i sprijini pe membrii acestuia, sa găsească resursele necesare pentru a genera schimbare si o structura familială funcțională.
Pasiunea cu care practic aceasta profesie, mă provoacă sa ma dezvolt continuu, pentru a-mi valorifica potențialul si a contribui astfel la îmbunătățirea calității vieții clienților mei. 
---
Education
Centrul de formare si terapie Cuplu, Familie, Copil
Terapia centrata pe emotii
---
Licenses
Psihologie si Stiintele Educatiei
Master Management organizational si al Resurselor umane
---
Ready to get started?
Access your Hilio account and start your journey.