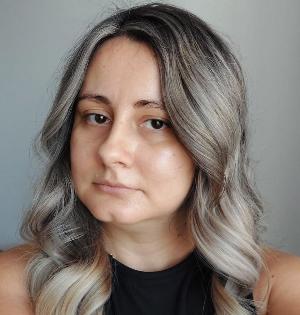 Emilia-Cristina Bondric
Psychiatry
We can talk about
Medical tests interpretation, establishing a diagnosis, issuing a medical prescription, a medical report or a medical opinion. My main specialization is:
---
Recomand! O persoana foarte empatica si draguta care te asculta si te intreaba multe lucruri pentru a iti recomanda cel mai bun tratament sau terapie
O persoana calma si foarte usor de comunicat! Recomand
About me
Sunt medic specialist Psihiatrie şi doctor în ştiințe medicale. Am absolvit Universitatea de Medicină şi Farmacie Iuliu Hațieganu, Cluj-Napoca în anul 2017.
În timpul rezidențiatului am dobândit experiență în psihiatria de urgență, dar şi în psihiatria comunitară, efectuând un stagiu în cadrul Centrului de Sănătate Mintală Cluj. Domeniile de interes sunt reprezentate de depresie, tulburarea afectivă bipolară, tulburările anxioase, dependențe la diverse substanțe psihoactive.
În domeniul cercetării m-am axat pe identificarea genelor implicate în apariția depresiei.
---
Education
Facultatea de Medicina- Universitatea de Medicina si Farmacie Iuliu Hatieganu
Universitatea de Medicina si Farmacie Iuliu Hatieganu
---
Ready to get started?
Access your Hilio account and start your journey.