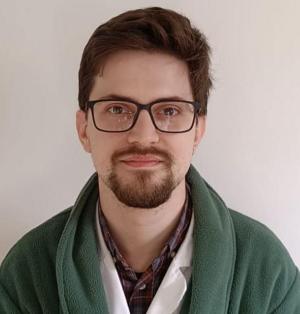 We can talk about
Medical tests interpretation, establishing a diagnosis, issuing a medical prescription, a medical report or a medical opinion. My main specialization is:
---
About me
Sunt medic specialist Psihiatrie, doctorand in cadrul Universitatea de Medicină şi Farmacie Iuliu Hațieganu, facultate absolvita in 2017.
In timpul rezidentiatului am castigat experienta cu o multitudine de ramuri ale psihiatriei cu accent pe psihiatria de urgenta si pe tratamentul adictiilor/dependentelor de substante psihoactive si alcool. 
De asemenea, in perioada 2019-2023 am fost cadru didactic asociat in cadrul Disciplinei de Psihologie Medicala si Psihiatrie a UMF Cluj.
In prezent imi desfasor activitatea in cadrul unei clinici private cu profil de dependente atat in ambulator cat si cu posibilitate de internari. 
Domeniile principale de interes sunt reprezentate in principal de: patologiia adictiilor, tulburari psihotice, tulburari depresive si tulburari de anxietate.
---
Education
Universitatea de Medicina si Farmacie "Iuliu Hatieganu", Cluj Napoca
Rezidentiat in Psihiatrie
---
Ready to get started?
Access your Hilio account and start your journey.