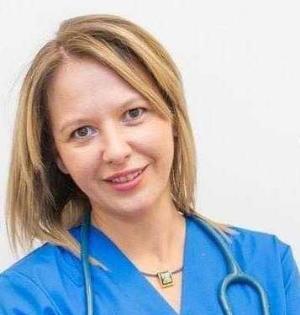 Laura Panait
General medicine
We can talk about
Medical tests interpretation, establishing a diagnosis, issuing a medical prescription, a medical report or a medical opinion. My main specialization is:
---
Doamna doctor este profesionista si foarte amabila! O anamneza foarte bine facuta :)
Da, recomand cu încredere!
About me
Medic specialist medicina de famile, competenta ultrasonografie generala. Absolventa UMF Carol Davila in anul 2001. Imi place sa tratez pacientii fiind atenta la toate semnele si simptomele, la antecedentele familiale si personale patologice, astfel incat cauza sa fie descoperita la timp si boala tratata corect. Pun accent pe screening-urile anuale personalizate luand in considerare istoricul fiecarui pacient. "Tratam pacienti, nu boli." Acord importanta comunicarii cu pacientii, folosesc un limbaj clar, pe intelesul tuturor, atat in explicarea problemei cu care se prezinta la mine cat si a tratamentului. Ma ocup de indrumarea pacientilor pentru consultatii si investigatii interdisciplinare atunci cand este nevoie.
---
Memberships
COLEGIUL MEDICILOR BUCURESTI
Ready to get started?
Access your Hilio account and start your journey.