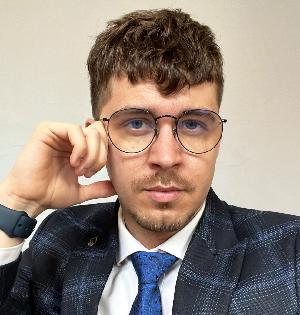 Petru-Răzvan Zăhan
Insurance Planning
We can talk about
Investment plans, insurance and pensions, how you monitor your monthly expenses, how you save and how you (re)gain your financial independence. My main specialization is:
---
About me
Salutare! Răzvan aici, manager într-o companie multinațională de consultanță financiară, dezvolt sisteme de oameni și servicii prin care ajut oamenii să își bifeze obiectivele, atât personale cât și financiare. Scopul meu principal e să adaug valoare, să am o influență și un impact pozitiv asupra unui număr cât mai mare de oameni. Așa că te invit la o discuție în care să planificăm drumul spre obiectivele tale. Sunt specializat pe domeniul asigurărilor, fondurilor de investiții, pensiilor private și al creditelor. Te asigur că vei primi valoare și informații utile așa că te aștept să discutăm!
---
Education
Institutul de Studii Financiare
---
Ready to get started?
Access your Hilio account and start your journey.