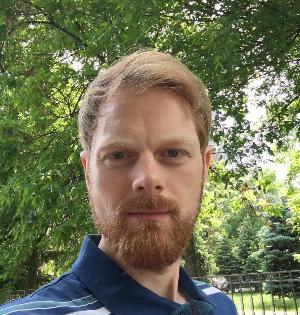 Josef Kalleder
Executive coaching
We can talk about
Personal and professional development, job and career performance, change and crisis, self-knowledge and right choices. My main specialization is:
I can also help you with
Change and crisis management
---
Dupa ce a ascultat cu atentie, Josef mi-a oferit o perspectiva noua si obiectiva asupra situatiei cu care ma confruntam. Totodata a reusit sintetizeze toate emotiile pe care le traiam si m-a ghidat cu pasi logici catre raspunsurile pe care le cautam. Recomand cu toata increderea.
Recomnd cu drag, o persoana investita care asculta si este atent la fiecare aspect al trairii tale. Asumat si poate contine experienta sedintei si sentimentele participantului.
About me
Coach și Consultant în Business și IT, Josef are o experiență vastă de peste 15 ani în antreprenoriat în IT, vânzări internaționale, ani de multinațională și organizații non profit.

Licențiat în Informatică și absolvent a două programe de masterat în Management și Marketing, Josef îmbină în activitatea sa profesională zona de IT cu cea de business. Acest parcurs ii ofera o experienta larga de viata personala si profesionala cu care poate sustine clientii de Coaching in procesul lor.
"În calitate de coach creez pentru clientul meu un spațiu sigur, de parteneriat, unde obstacolele pot fi conștientizate, abordate si eliminate pentru ca obiectivul stabilit să fie atins. Fie că este pasul următor în carieră, descoperirea specializării potrivite la facultate, mai mult echilibru în alegeri sau alt țel important pentru client, este plăcerea mea să fiu alături de el pe acest drum. Pe propriul meu drum și eu am trecut prin 15 ani de antreprenoriat în IT, vânzări internaționale, ani de multinațională și organizații non profit, 16 ani de dezvoltare personală pe multiple planuri: de la meditație la terapie, health style, productivitate, finanțe personale și investiții."  
---
Licenses
High Impact Coaching- Coaching Champions Masterclass
---
Ready to get started?
Access your Hilio account and start your journey.