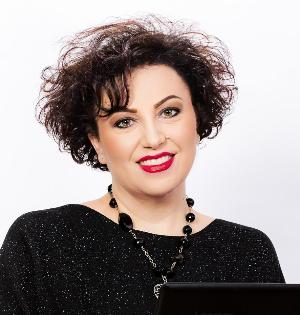 Corina Neagu
Executive coaching
We can talk about
Personal and professional development, job and career performance, change and crisis, self-knowledge and right choices. My main specialization is:
I can also help you with
Change and crisis management
---
About me
Am fondat Dare (Development Advice & Resources) în 2016 fiind cu adevărat conștientă că pot aduce valoare multor oameni și multor companii prin ceea ce fac cel mai bine: descoperind potențialul în oameni și făcându-l să funcționeze pentru a-și atinge obiectivele.
Lucrul cu oameni din întreaga lume (susțin workshop-uri de resurse umane și management în Asia din 2015 și sunt profesor de business și HR la Link Academy din București) este uimitor, prin urmare îmi propun să ofer excelență în tot ceea ce fac: recrutare, proiectare organizațională și dezvoltare, formare, centre de evaluare, coaching, mentoring, consultanță în resurse umane.
De asemenea, scriu pentru diferite publicații online, sunt formator și evaluator autorizat și partener a două companii ale căror instrumente le folosesc în procesele de design și dezvoltare organizațională, recrutare, centre de evaluare etc.
Îmi place foarte mult fiecare zi din viața mea, fiind pe deplin susținută de familie, și cred că misiunea mea este să fac bine, să contribui la schimbări pozitive în viața oamenilor și să readuc umanul în "resursele umane".
---
Education
CIPD - Chartered Institute of Personnel Development
---
Memberships
Professional Women's Network
Ready to get started?
Access your Hilio account and start your journey.